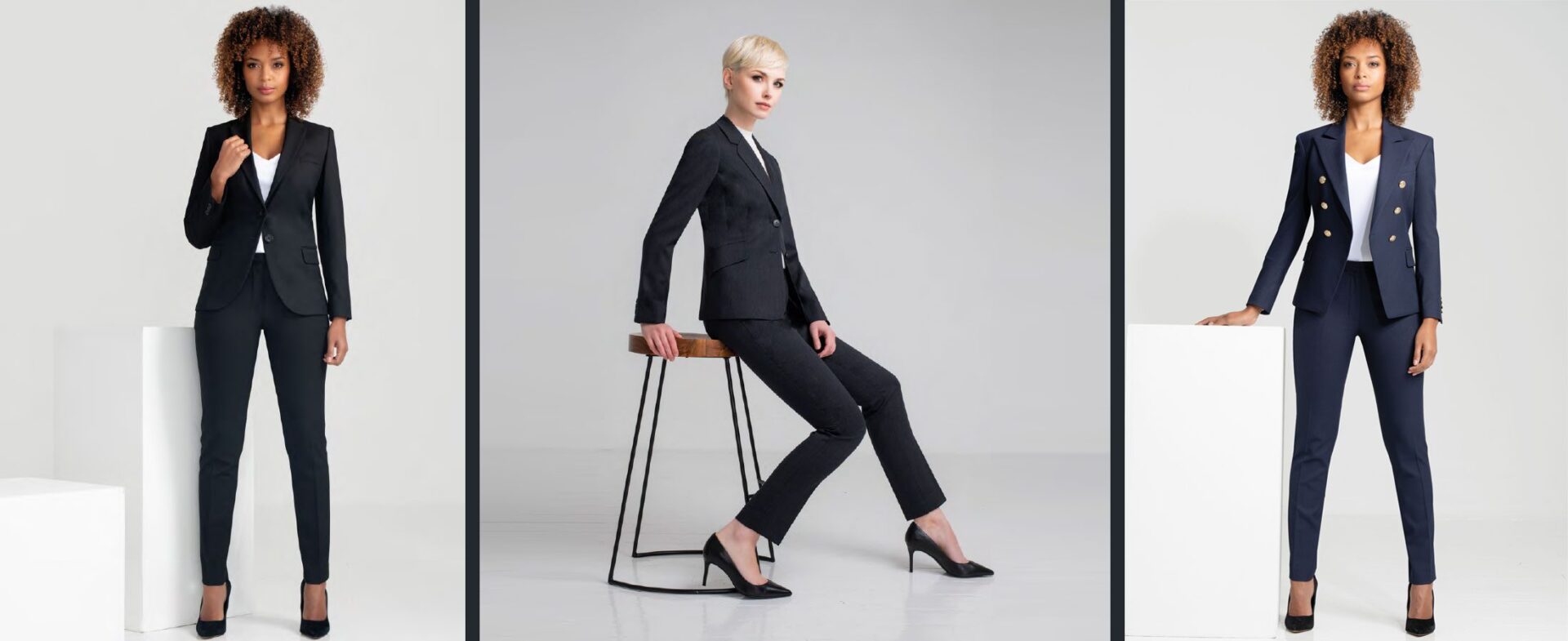 Ladies Business Casual
Wide range of ladies suiting, offering beautiful, quality looks for all industries and tastes.
View Collection »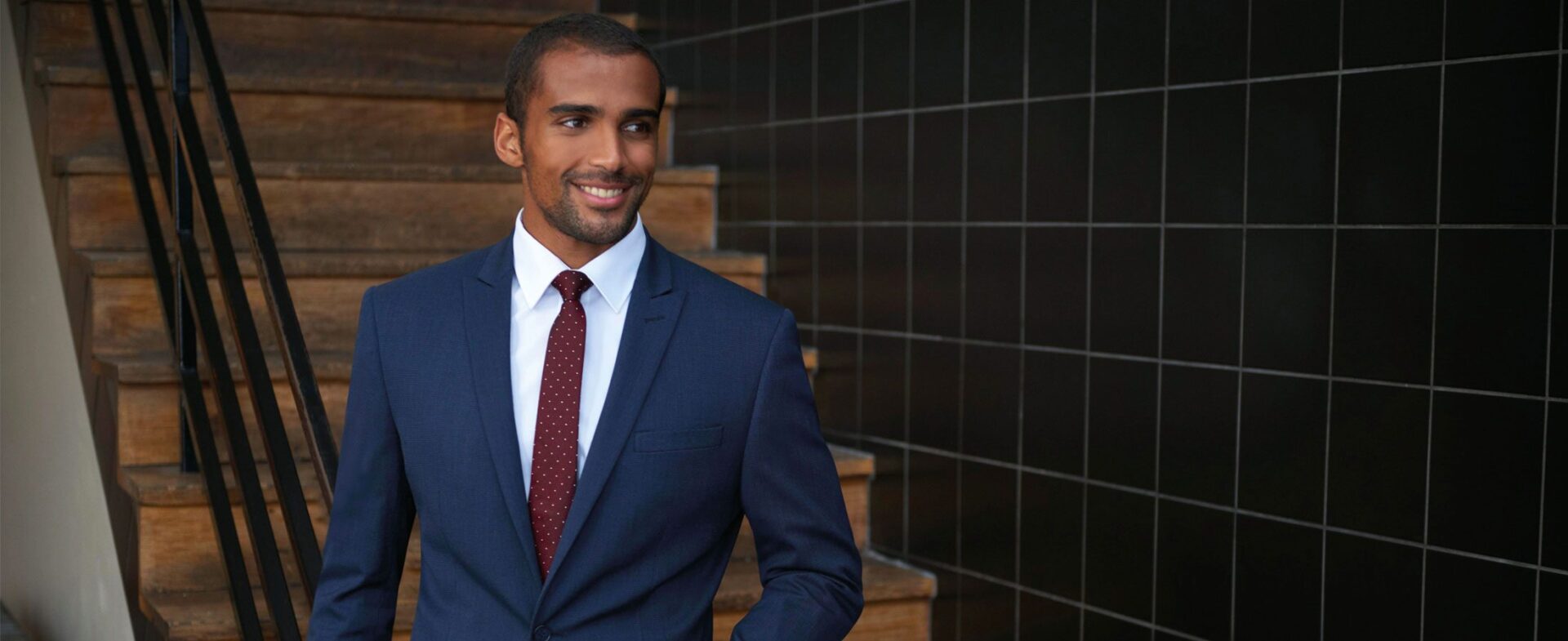 Gents Suiting
Our suit collection combines luxurious fabrics with a choice of styles and designs to make you look your confident best
View Collection »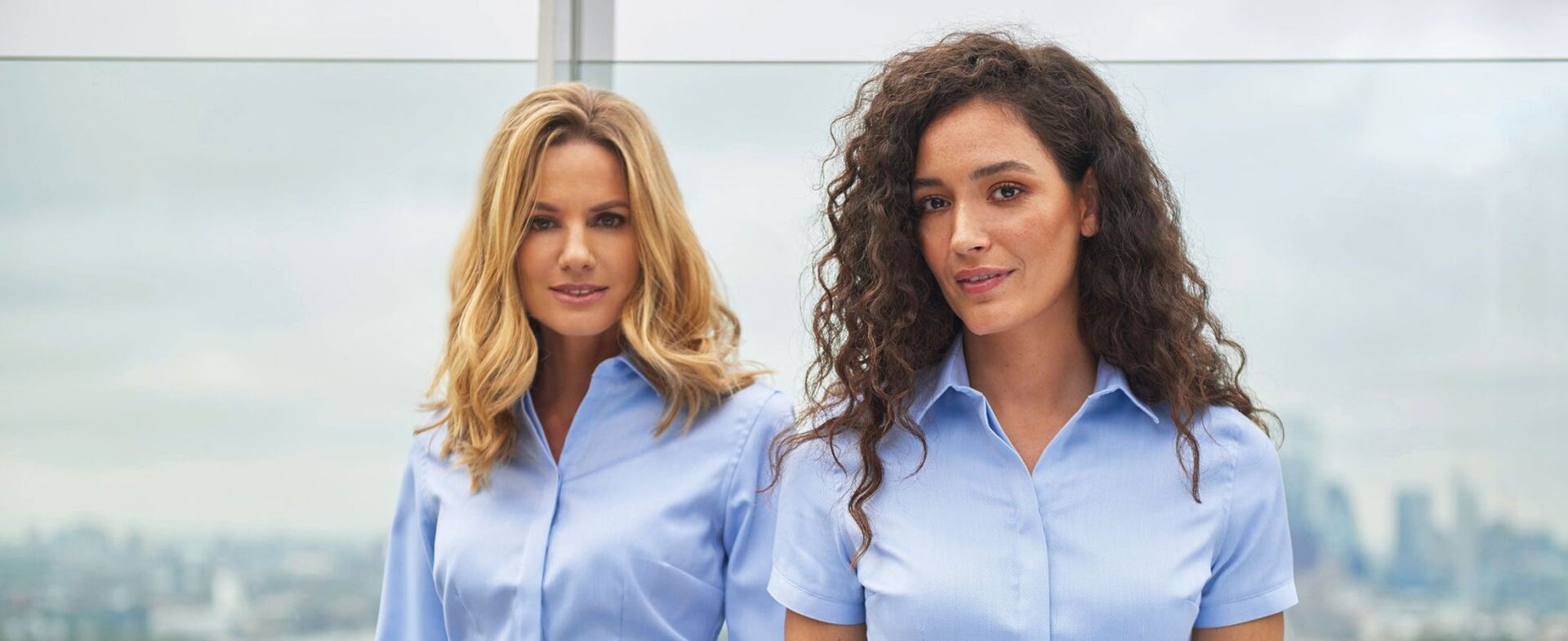 Shirts & Blouses
Discover our collection of, Ladies and Gents, Shirts and Blouses. Keep up with the latest 2021 fashion trends.
View Collection »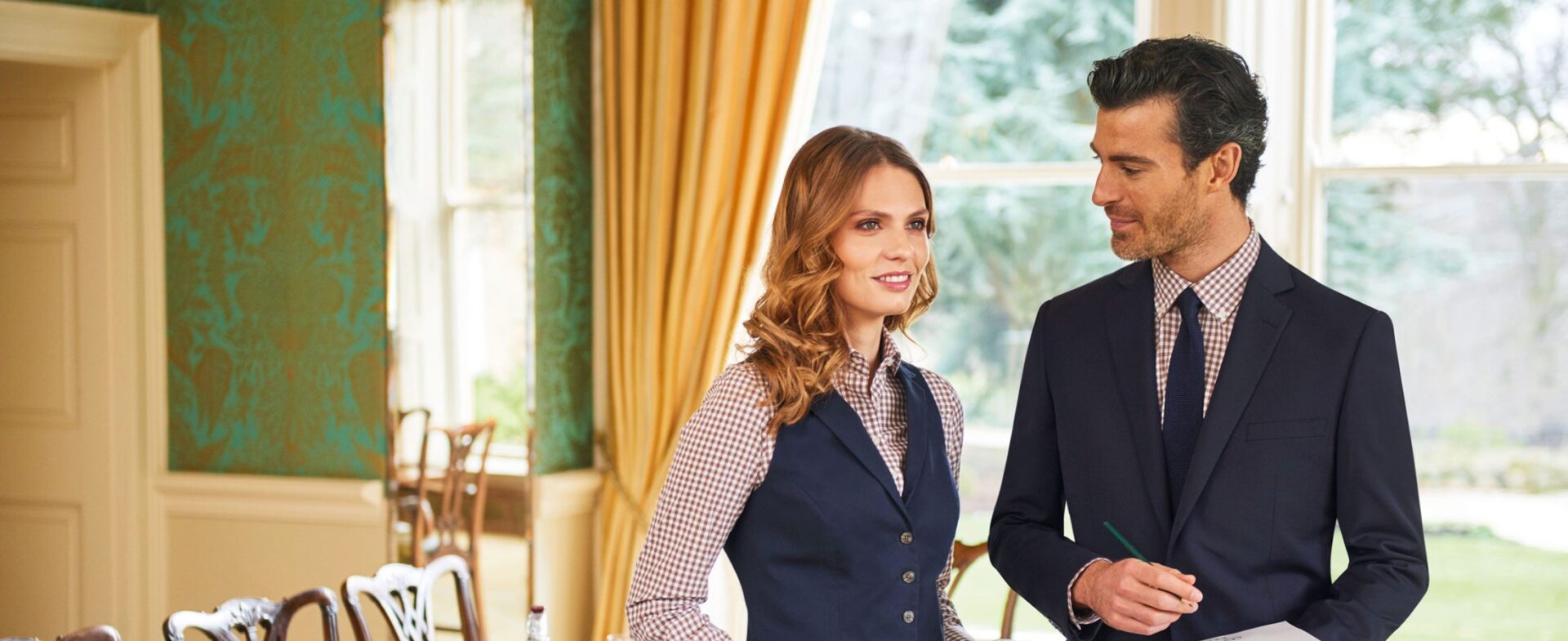 Catering & Hospitality
Collection of high quality, attractive uniforms perfect for Hotels, Restaurants, Bars, Catering and Tourism.
View Collection »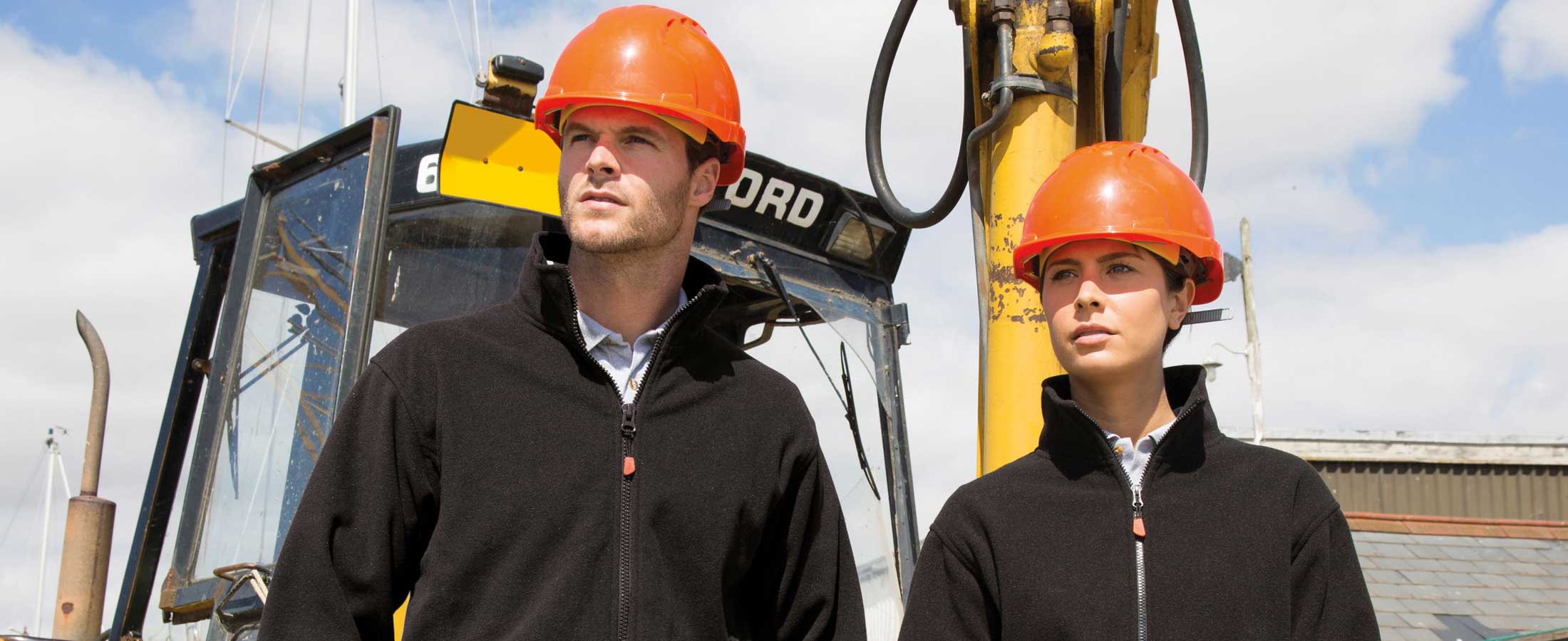 Workwear
Have a look at our collection of protective clothing, safety footwear, specialist gloves and PPE
View Collection »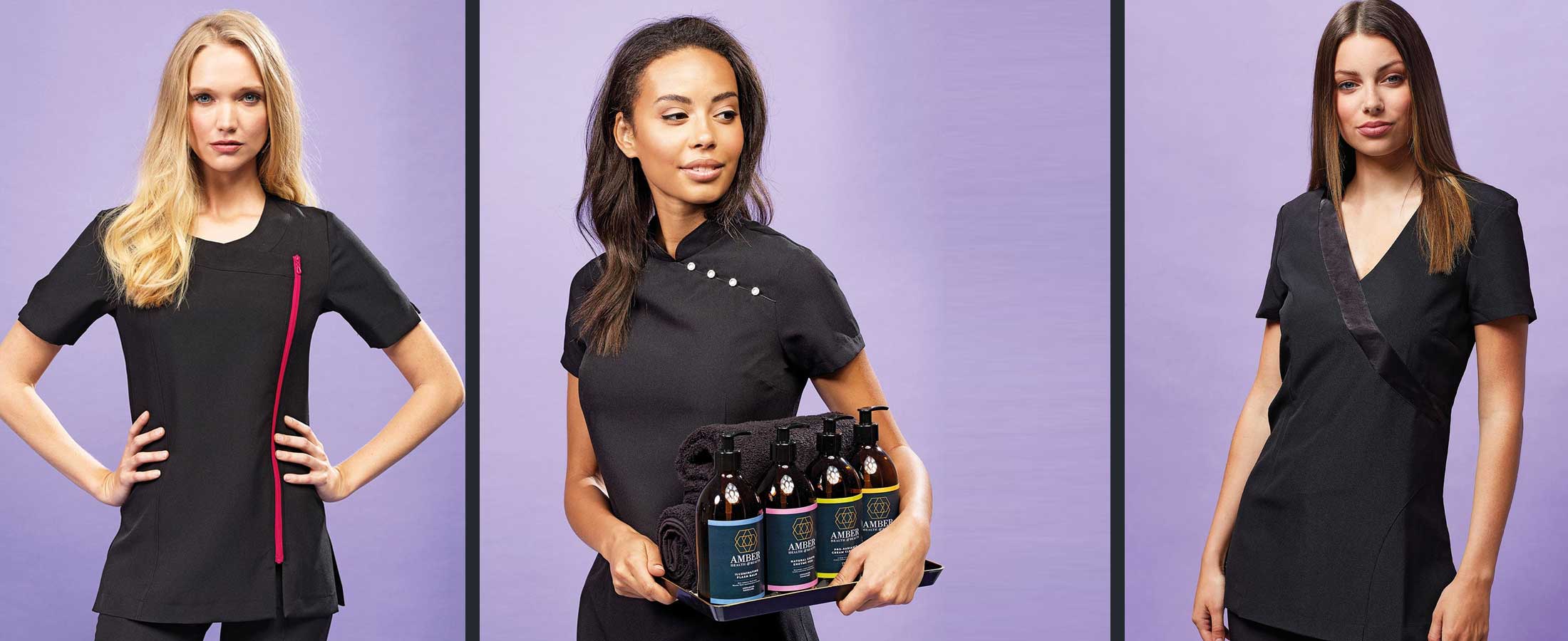 Beauty & Healthcare
View our great selection of Beauty & Healthcare uniforms now. Choose from our stunning range of available uniforms.
View Collection »
Corporate Workwear Supplying Quality & Bespoke Work Clothes
Corporate Workwear have a wide range of staff uniforms for both ladies and gents, from everyday business Corporate Suiting to Hardware Workwear. We also provide a design branding service so as to ensure that your brand has a clear representation on staff uniforms. Our products range from everyday clothing worn in a work environment to work that involves manual labour. Be it Hospitality, Commercial, Tourism & Leisure, Transport, Beauty & Healthcare or Corporate we have specifically designed uniforms to suit these industries. The available clothing for the trade industries is built to provide durability and safety. We have years of experience in meeting our clients uniform requirements. Let our team help you decide on your next uniform choice.
Let our team help you decide on your next uniform choice
Satisfied Clients
What Our Customers Say
My dealings with Corporate Work Wear has been tremendous from the start. From the correspondence to the final outcome of the uniforms.

My team are going into people's homes every day and it was on top of my list to make sure the operators appearance was of no question. From the sales aspect of a friendly call out with samples to picking and discussing the best material for what I needed was top class. All uniforms for all the operators where personally packed and this was a great help.

I would recommend Corporate workwear for any size of company. Friendly down to earth company who spend time with the customer on getting the best suited to your company.
Our company have used Corporate Work Wear for many years and  I have always found them to be very helpful and friendly. When phoning or emailing in an order it is always a very pleasant and courteous experience. Placing an order with them is easy as they have all of our details on file so the order is then fulfilled in a timely manner and delivery is prompt. I would not hesitate in recommending them to any other company.
Corporate Workwear were recommended to us and we are very delighted they were! Right from the start they listened to what we needed, and made helpful recommendations while at all times staying within the budget. What came across is the genuine interest they have for their customer. They care and that came across very strongly.

They are always easy to contact and accommodating regarding new staff members. So far our uniforms are wearing really well and look smart on all our staff members.
We have just completed our uniform order with your company and I wish to thank you and compliment your company for an excellent service. Our order was processed in a speedy and efficient manner. As with any large order we needed a few exchanges and adjustments and these were carried out promptly. Any query I had was responded immediately and you made a staff uniform order as painless as possible!